The Ohio Players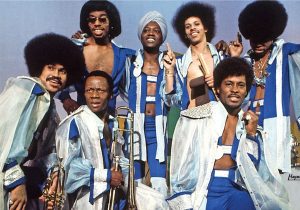 The Ohio Players were founded in Dayton in 1968.A? These trailblazers and titans of Ohio Funk celebrated 35 years in the music business in 2003. Still on "Fire" when it comes to their live shows, the bandA?features founding member Leroy "Sugarfoot" Bonner. Bonner still plays guitar but mostly sings. His voice is the lead vocal on "Skintight," "Heaven Must Be Like This," "Love Rollercoaster" and "Fire."
Bonner is the originator of funk's much appropriated signature vocal hook (Owwwah). The Players' rock solid groove is cemented by longtime drummer James "Diamond" Williams. Sterling keyboardist, Billy Beck, and guitarist, Clarence "Chet" Willis add flava to the funk.
Concert rating: A "must see" if they come to your town.
---
overnight4usa reviews. See more Featured Artists viagra pay pal.