Lakeside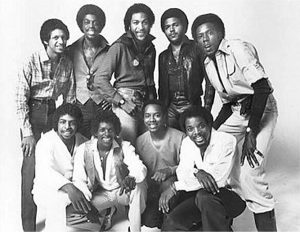 Lead vocalist Mark Wood had "it," whatever the charismatic "it" is, when he was in middle school 35 years ago in Dayton, Ohio, and founded what would become Lakeside in Dayton in 1968.
He still has it now. His powerful, husky tenor is remarkably intact after years of putting on first rate concerts. Original bandmates Marvin Craig on bass, Steve Shockley on guitar and William Shelby on keyboards and vocals have sailed along with Mark on a "Fantastic Voyage" that remains "All The Way Live."
Lakeside is responsible for the "sound" in the Sound of Los Angeles Records (Solar). The band members wrote and did session work on many of the hits produced by Leon Sylvers, which included smashes by The Whispers ("It's A Love Thing"), Shalamar ("The Second Time Around") and Klyymaxx ("I Miss You").
Concert Rating: You will be up and dancing. Lakeside puts on an energetic, tuneful set. Another "must see."
---