The Jimi Hendrix Legacy Forty Years On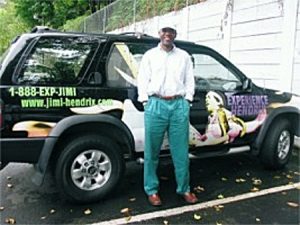 Jack Marchbanks helps WCBE Re-Live The Experience! A few weeks before the September 18, 2010 broadcast of the Jimi Hendrix Remembered special program on 90.5 -FM WCBE Columbus (Central Ohio's Most-Listened-To NPR Station) , the special's writer/producer, OhioFUNK.org founder Jack Marchbanks, had the privilege and pleasure of visiting Jimi's step-sister Janie, his cousin Bob and Experience Hendrix Executive Assistant Lin Anderson at Experience Hendrix's corporate offices in suburban Seattle.
"Gimme Jimi" – Jimi Hendrix Remembered
"Gimme Jimi," is a 65th birthday anniversary tribute to Jimi Hendrix.A?Listen as Jack interviews Janie Hendrix about her famous brother!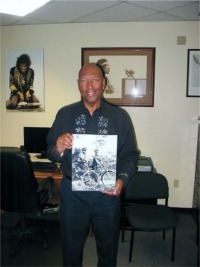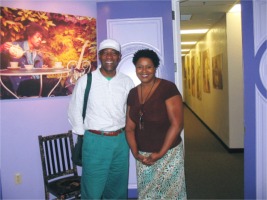 Jack timed the WCBE special to coincide, to the day, with Hendrix's tragic accidental death from a sleeping pill overdose in London, England on September 18, 1970. The good news is that the Hendrix legacy lives on and his music is embraced as still great all over the world.
We hope you enjoy listening to "WCBE Experiences Hendrix" that originally aired September 18, 2010. This broadcast recording is used by permission of A? 90.5-FM WCBE Columbus*
---
Music Legends of jazz, funk, soul, rock and gospel music. Interviews, documentaries and commentaries featuring top musicians of history.
Check out otherA?collaborative worksA?by Enteje founders.